Florida Business Name Search
In order to generate a list of relevant names for your business or any other reason, add a word in the form below and hit the "generate" button.
Florida is one of the states that most people think of when they want to live a very luxurious life. It is famed for the good weather, high-income households, and lots of business opportunities. Therefore, it is the perfect state for those who are looking to start a business and want to reach a big population. However, you need to ensure that you have the right business name for the best results, which is why it is highly recommended to conduct a Florida business name search.
In this article, we will discuss how to do a Florida business name search, check business name availability, and also how to register a Florida business name.
Why Establish a Business in Florida
There are several reasons why you would want to create a business in the Sunshine state. These reasons include having a low tax burden. There is no personal income tax to pay and corporations existing within the state are only required to pay 5.5% on the corporate income tax return.
There are also lots of investment capitalists and angel investors in the state. The ease of access to capital makes the startup process much easier for those who are looking to start a business.
And there are also seasonal advantages. While numerous states have a summer season, Florida has tourists almost every month of the year. Therefore, while other states are seeing a slowdown in the economy due to the seasoning being the off-season, Florida is still attracting numerous tourists that you can take advantage of. It allows for a more steady and fast-growing economy.
Finally, Florida is a very heavily populated state. Therefore, there are lots of potential customers and talent is not sparse in the state either.
Why Create an LLC in Florida
Creating an LLC in Florida is a popular choice for numerous potential business owners. And there is a good reason. Florida tax laws for Florida are relatively low. Therefore, people can generally do well with the registration, save on their taxes and earn more money for the same amount of work.
In addition, you can benefit from additional finance opportunities. You need to have an LLC for some bank accounts and numerous investors will not consider funding a business that is not incorporated. Therefore, you can gain access to more money.
There is also the advantage that LLCs can get better credit terms with suppliers, helping to ease cash flow problems that can be significant problems for numerous businesses.
If you want to know more about registering a Florida business name as an LLC, then you should speak to ZenBusiness or IncFile who can help you. These businesses can not just help you to register a Florida business name, they can help you in all 50 states of the USA.
How to Prepare for a Florida Business Name Search
Before you can start a Florida business name search, you need to prepare for it. For one, you should ensure that you have more than one name that you would potentially use. Ideally, you should have at least three to five potential names.
If you only have one potential name and cannot think of other options, then it is highly recommended that you use a business name generator.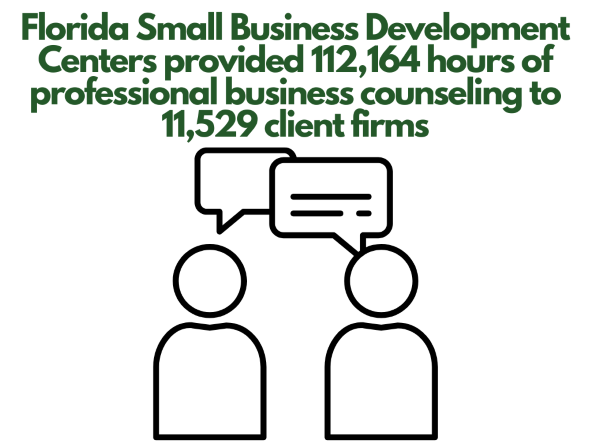 How to Check Business Name Availability in Florida
Once you've got a few options for your name, then you need to ensure that no one else is using the name. The first part of this process is doing a Google search. Most businesses in the state can be found using Google, but not all of them. Some brands are active on platforms like Etsy or eBay. Or some don't have any online activity at all.
Therefore, you might need to check on the Florida Department of State website and do a business name search. All you need to do is enter the name in the database search, then you will be given a list of businesses with similar names and whether it is active or inactive.
You should also check on social media, checking that the business name has not been used for a social media page. Finally, you should do a domain name check. Once you've completed this process, you can be sure that there is no one using the name.
In addition to these elements, you will need to have the following information for your business name to be registered.
A general business license
Evidence you've been paying taxes and fees
A certificate of status
A certified copy of the articles of your organization.
How to Register a Florida Business Name
When you want to register a Florida business name you need to follow a set of standardized instructions. Applying for the Florida business name, you should go onto the website and then register your interest in the name. If the name is available, it will be successful.
| | |
| --- | --- |
| Website | https://dos.myflorida.com |
| Phone Number | (850) 245 6000 |
| Email Address | [email protected] |
| Opening Hours | Monday – Friday, 8 am – 5 pm |
There will be some significant costs to register your Florida business name. This is one of the big disadvantages of registering a business name in the state. The fees can cover a range of different business needs. For example, you will need to pay for your business licenses, permits, and filing of the business name. The costs can be as little as $87.50 which is about the average for the USA. However, the costs can go as high as $1100, which is much higher than the country's average.
Final Word: Florida Business Name Search
Registering a business in the state requires you to complete a Florida business name search. The process is relatively easy and it can be done from the comfort of your home via their website. Remember that you don't have to trade under your LLC name if you want to register as an LLC. You can also register a DBA (Doing Business As) name to have your LLC as a legal entity but trade under a different name, which allows you to build a brand that people will find easier to remember.
Conduct a Business Name Search in Other States