Flower Shop Name Generator
In order to generate a list of relevant names for your business or any other reason, add a word in the Flower Shop Name Generator below and hit the "generate" button.
Flower shops are an essential part of any retail area and high street. The US cut flower market was worth $35.6bn in 2022. This is a lucrative market with a lot of opportunities for you to do well. Many people purchase cut flowers for gifting and also for decorating their own homes.
You will need to stand out from other flower shops and for this, you will need a strong brand. The most important aspect of this is to have a great name and the flower shop name generator can help you with this. There are also some tips and steps which include the use of the flower shop name generator to help you get the most out of the process.
Why Use a Flower Store Name Generator?
There is so much to do when you start a new business. You'll need to have a good business plan detailing how you are going to run your business and include all your finances. You'll need to work out your suppliers, whether you're going to just be an online store or whether you will also have a brick-and-mortar store. You will also need to make sure you work out all your logistics like shipping and decide on how you are going to market your new flower shop.
One of the most important things to do is choose a great name for your flower shop. This is the first thing everyone will see and hear about your brand. If you choose a great name you will have a greater chance of people remembering your brand and returning again and also sharing the details of your brand with their friends and family. Both repeat custom and word-of-mouth marketing are going to be essential to the success of your brand.
A great name will also help you when speaking to investors and suppliers. It will also need to work well as a logo or with a logo image. You might wish to speak to a graphic designer to get ideas for your logo before you decide on your name for certain.
You will need to make sure the name you choose is original as you will need to register your business name on US state business registers for every state you operate in. This is a legal requirement in many states. It can be challenging to come up with a unique name idea as we tend to stick to names we know so using the flower shop name generator can be a great help in choosing a unique name. You should use the tips and steps in this article to get the most out of it.
With the flower shop name generator, you can come up with lots of names like the ones below.
inland Online Flowers
disabled Online Flowers
injured Online Flowers
continental Online Flowers
deliberate Online Flowers
planned Online Flowers
common Online Flowers
explicit Online Flowers
educational Online Flowers
musical Online Flowers
left Online Flowers
dependent Online Flowers
innovative Online Flowers
perfect Online Flowers
severe Online Flowers
similar Online Flowers
panicky Online Flowers
zealous Online Flowers
colorful Online Flowers
few Online Flowers
optimistic Online Flowers
orange Online Flowers
flexible Online Flowers
fun Online Flowers
meaningful Online Flowers
simple Online Flowers
sleepy Online Flowers
satisfied Online Flowers
precious Online Flowers
lively Online Flowers
parallel Online Flowers
favourite Online Flowers
british Online Flowers
spectacular Online Flowers
vital Online Flowers
net Online Flowers
scornful Online Flowers
bitter Online Flowers
select Online Flowers
You will find the process of using the flower shop name generator straightforward and you really can spend as much time on the process as you like. You will generate lots of names and some won't suit at all. For example, if you generated 'scary online flower store', this is going to be more suited to a Halloween shop. However, if you generated 'Classic Online flower Store', this might suit your brand if, for example, you plan to sell classic bridal bouquets.
Some of the names you generate might already be established brands and you cannot choose a name that has already been taken.
You cannot choose the same name as another brand for many other reasons as well as the fact that you have to register a unique name on US state business registers. Another reason is that a brand with the same or similar name might seek legal compensation from you. You could have to rebrand which is costly and also might have to pay compensation.
You might find that your customers go to the other brand instead and you lose significant revenue. You could also find that the other brand has a significant advantage over you in search engine ranking on Google and other search engines. This is because search engines tend to favor stores with longevity, especially if they are very popular.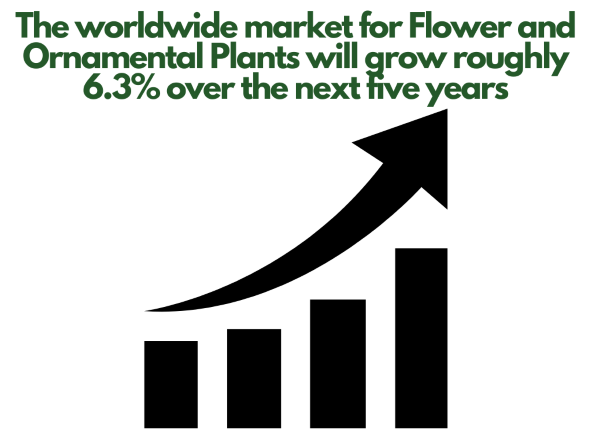 Tips for Creating a Name With the Flower Company Name Generator
If you would like some flower company name ideas, take a look at the tips below and then try out the flower shop name generator to come up with lots of name ideas like these:
chilly Local Florists
atomic Local Florists
purring Local Florists
printed Local Florists
southern Local Florists
double Local Florists
poised Local Florists
inner Local Florists
fashionable Local Florists
remaining Local Florists
leading Local Florists
mobile Local Florists
splendid Local Florists
profitable Local Florists
concrete Local Florists
technical Local Florists
awful Local Florists
separate Local Florists
extended Local Florists
pregnant Local Florists
mid Local Florists
elaborate Local Florists
explicit Local Florists
visual Local Florists
logical Local Florists
resonant Local Florists
painful Local Florists
developing Local Florists
eventual Local Florists
japanese Local Florists
proposed Local Florists
payable Local Florists
different Local Florists
popular Local Florists
spotty Local Florists
rigid Local Florists
Here are some tips to help you.
Tip 1 – Your Flower Company Names Should be Unique
Your flower company name must be completely original to give your brand the best chance of success. So follow the steps in the process carefully and use your due diligence.
Tip 2 – Flower Shop Name Ideas Should be Memorable
A memorable flower shop name will help you get customers to return. It is much cheaper to sell to existing customers than to get new ones. Although new customers are important too! Focus on creating a great customer experience and choose a great brand name to have the best chance of success.
Tip 3 – Check Whether Flower Brand Names Are Good Internationally
Ensure the names you are considering work well internationally and that your name translates well into other languages. This is essential if you plan for your flower shop to be international.
Tip 4 – Social Media and Domain Should be Free
You will need to make sure the domain name and a suitable extension are available for any of the names you are considering. If the name has already been secured as a .com extension don't go with that name as a different extension. Consider it as already taken and make another choice.
Tip 5 – Think of your Flower Store Logo
The name you chose should either work well as the logo or go well with an image. Consider consulting with a logo designer before you make a final choice of name.
Tip 6 – Use Free Tools Online
There are so many free tools online that you can consider to help you out. A keyword checker is a great option for getting ideas of words to put into the company name generator. These are free to use online.
Tip 7 – Don't Restrict Yourself
Make sure that the names you consider for your flower shop don't restrict any possible expansion in the future or a change of location. So for example if you start with a brick-and-mortar store and call yourself New York Online Flowers, yet you do well online you might wish to deliver your flowers to more states and this name might restrict you. Or it could become part of your brand, some brands do very well across the world with a location, but that kind of success takes time to achieve.
Is the Flower Shop Name Generator Easy to Use?
Yes, the flower shop name generator is easy to use. Here is another potential list of names you could generate.
flaky Organic Florists
well Organic Florists
ratty Organic Florists
alright Organic Florists
warm Organic Florists
institutional Organic Florists
spare Organic Florists
canadian Organic Florists
dynamic Organic Florists
nosy Organic Florists
monthly Organic Florists
foreign Organic Florists
classic Organic Florists
colourful Organic Florists
passing Organic Florists
endless Organic Florists
detailed Organic Florists
historic Organic Florists
native Organic Florists
striking Organic Florists
independent Organic Florists
real Organic Florists
fantastic Organic Florists
sparkling Organic Florists
huge Organic Florists
moral Organic Florists
unknown Organic Florists
homeless Organic Florists
tall Organic Florists
unable Organic Florists
neat Organic Florists
appalling Organic Florists
gothic Organic Florists
Click on the 'Generate' button as many times as you like and come up with lots of potential name ideas for your flower store.
Steps to Create a Flower Store Name
The steps below will help you come up with a unique flower shop name.
Step 1 – Create a Shortlist
The first thing to do is to come up with a list of keywords that you might wish to use in your flower store name.
Step 2 – Shorten the List
Get your list down to about the ten best words that represent your brand. Make sure these words don't have additional meanings and that they are easy to spell and pronounce.
Step 3 – Add the List to the Flower Company Name Generator
Now use the flower shop name generator. Enter each keyword one at a time and click 'generate'. Collate these lists into a document to go through later. This tool is free. Here are some potential name ideas you could get.
painful Wedding Florists
similar Wedding Florists
comparable Wedding Florists
handicapped Wedding Florists
detailed Wedding Florists
unaware Wedding Florists
impressed Wedding Florists
underground Wedding Florists
democratic Wedding Florists
revolutionary Wedding Florists
everyday Wedding Florists
dull Wedding Florists
creepy Wedding Florists
mobile Wedding Florists
homeless Wedding Florists
frail Wedding Florists
moaning Wedding Florists
social Wedding Florists
drunk Wedding Florists
colossal Wedding Florists
delicate Wedding Florists
substantial Wedding Florists
abstract Wedding Florists
envious Wedding Florists
distant Wedding Florists
french Wedding Florists
gastric Wedding Florists
unknown Wedding Florists
working-class Wedding Florists
defensive Wedding Florists
wrong Wedding Florists
shocked Wedding Florists
favourable Wedding Florists
moral Wedding Florists
far Wedding Florists
estimated Wedding Florists
statistical Wedding Florists
puzzled Wedding Florists
canadian Wedding Florists
Try the Floral Company Name Generator Below
Try the free flower company name generator below to see potential names.
Step 4 – Reduce Down the Flower Company Name Ideas
Reduce the list down to ten and twenty names you might wish to consider for your flower shop.
Step 5 – Do a Domain Search for the Remaining Flower Store Names
Check for domain name availability for each name on your list. Domain name checkers are free to use. You can also use the free domain checker on the flower shop name generator for any names you generate.
Step 6 – Check Social Media for Flower Shop Names
Check the remaining names on your list for usage on a wide range of social media platforms, including marketplaces like Etsy, eBay, and Amazon.
Step 7 – Do a Business Name Search for Flower Company Names
Make sure the names you are considering using are available on state business registers for any US state you wish to operate in. If a name has been taken, remove it from your list. A business name search is free.
Step 8 – Check Google
Do a final check on Google for all the names that are remaining on your list.
Step 9 – Choose your Flower Store Name
Now you can choose your favorite flower store name from those left on your list.
Step 10 – Register Everything
You can now register your flower shop name across several platforms. You can also register your website on website registers, as an LLC, your domain, social media, and marketplaces.
Final Word: Flower Company Name Generator
These steps and tips alongside the flower shop name generator will help you come up with an original name for your new flower shop. The flower shop name generator is free to use and the process is relatively straightforward. Good luck with your new venture!