Furniture Shop Name Generator
In order to generate a list of relevant names for your business or any other reason, add a word in the Furniture Shop Name Generator below and hit the "generate" button.
Furniture shops are always in demand and there are so many options for your store. You could decide to dropship new products, upcycle old furniture or create a stylish home brand. The furniture industry in the US was about $116 billion in 2018, so this is certainly a potentially lucrative industry but it is also going to be competitive as well. Your furniture shop name is an essential aspect of your brand so you might want to consider using a furniture shop name generator.
Why Use a Furniture Shop Name generator?
If you are planning to start up a new furniture store then you will need to develop a strong brand for the best chance of success. First of all, you need to decide what type of furniture store you wish to have. Do you have particular expertise? Will you be involved in the production of the furniture? Do you want to hold stock or do you wish to try dropshipping?
Once you have decided on the type of store you wish to run and the audience you wish to sell to you will need to choose a good name for your business. You can use the furniture shop name generator to help. It's a free tool that can help you generate lots of potential names for your furniture store.
working Furniture Store
active Furniture Store
positive Furniture Store
uncertain Furniture Store
key Furniture Store
terrible Furniture Store
successive Furniture Store
stale Furniture Store
chemical Furniture Store
abundant Furniture Store
spicy Furniture Store
itchy Furniture Store
unemployed Online Furniture Store
exotic Online Furniture Store
theoretical Online Furniture Store
added Online Furniture Store
super Online Furniture Store
german Online Furniture Store
thirsty Online Furniture Store
ugliest Online Furniture Store
arrogant Online Furniture Store
skilled Online Furniture Store
spectacular Online Furniture Store
inquisitive Online Furniture Store
Not all of the names will be an ideal match. For example, if you generate burning recycled furniture you won't want to choose this option, but if you had a name come up such as urban recycled furniture this might be a good match with the style of furniture you wish to produce and sell.
A great generator will help you avoid some of the common problems that can occur with choosing a brand name. People tend to stick to names they're familiar with and if you chose a name similar to, or the same as another brand you could potentially face a court case. It can be really challenging to think of a name yourself and this could become quite time-consuming.
You'll want to have a good name for your brand to attract the right audience and keep them returning. You will also need a respectful name for registering with suppliers and for funding applications etc. So a good furniture store name is an essential aspect of your success.
Tips for Creating a Name With the Furniture Shop Name Generator
The tips below will help you to come up with a great name for your furniture brand. Use these tips with the furniture shop name generator to help you come up with potential names for your store like those below.
mysterious 3D Printing Furniture Store
sick 3D Printing Furniture Store
quickest 3D Printing Furniture Store
agreeable 3D Printing Furniture Store
clinical 3D Printing Furniture Store
rubber 3D Printing Furniture Store
happy 3D Printing Furniture Store
unable 3D Printing Furniture Store
firm 3D Printing Furniture Store
so-called 3D Printing Furniture Store
tasty 3D Printing Furniture Store
divine 3D Printing Furniture Store
driving Creative Furniture Store
objective Creative Furniture Store
mid Creative Furniture Store
slimy Creative Furniture Store
ancient Creative Furniture Store
familiar Creative Furniture Store
superior Creative Furniture Store
intimate Creative Furniture Store
sound Creative Furniture Store
natural Creative Furniture Store
puzzled Creative Furniture Store
well-known Creative Furniture Store
These are the best tips for you to use. Be sure that you consider them all when you are naming your furniture shop brand. These can be the difference between success and failure as 80% of your customers will choose whether to buy from you depending on your name.
Tip 1 – Your Furniture Shop Names Should be Unique
There is a lot of competition in the furniture sector, so a lot of names will already be taken by other brands. In some states, you must make sure that you do not have the same name as an existing brand. It is illegal in some places.
You must conduct name searches to make sure your name is original and the steps below can help you to achieve success with this. There are so many problems associated with choosing a name similar to another brand. Your customers could get confused and go to the other store instead.
Tip 2 – Furniture Shop Name Ideas Should be Memorable
It is much more efficient in business to sell to existing customers rather than new ones, so a memorable name can keep your customers returning. They also need to have a great experience when they visit your brand and purchase from you. You can also try to stay in contact by offering email sign-up and using social media, like Facebook.
Strategies that can help you make your furniture shop name ideas easy to remember are repetition, initials, short words that are easy to pronounce and spell, etc.
Tip 3 – Check whether Furniture Shop brand Names Are Good Internationally
You might wish to start as an international store or offer this as a future expansion. You'll need to make sure that any names you are considering are suitable for translation into other languages and check their meanings in other cultures.
Tip 4 – Social Media and Domain Should be Free
Your name needs to be unique but don't assume that an associated domain will be available. Some domains are brought up to be sold on, or the domain could have been bought and not yet set up as a website. Some brands also have a different domain to their brand. So for example, a store called Fleur's Urban Home could be using the domain www.urbanrecycledfurniture.com.
You should check that your name is available on a wide range of social media platforms and marketplaces like eBay and Etsy.
Tip 5 – Think of your Furniture Store Logo
A lot of successful brands have their name as part of their logo, like Coca-Cola, Pepsi, and Amazon among many others. Consider how your potential name choices will work as a logo. You might wish to consult a logo designer to get some ideas.
Tip 6 – Use Free Tools Online
You could use a branding agency to help you come up with a name but this could be costly and you may have limited funds when starting a new business. You can instead use free tools online to help you come up with a name for many aspects of business development. There are tools to help you choose keywords when writing for your website for example. These will help you get found on search engine ranking.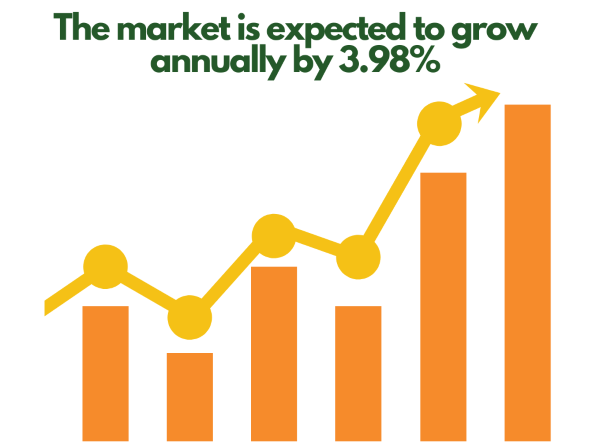 Is the Furniture Shop Name Generator Easy to Use?
When trying to come up with potential furniture store name ideas you will want to use a free tool to help you out. The furniture shop name generator is easy to use, you just enter a keyword and then click on 'generate'. Every time you click on 'generate' you get a completely new set of potential names like this list below.
bored Furniture Shopping Center
dependent Furniture Shopping Center
brown Furniture Shopping Center
foolish Furniture Shopping Center
holy Furniture Shopping Center
capable Furniture Shopping Center
continuous Furniture Shopping Center
mid Furniture Shopping Center
yellow Furniture Shopping Center
overall Furniture Shopping Center
parental Furniture Shopping Center
compatible Furniture Shopping Center
eventual Furniture Shopping Market
residential Furniture Shopping Market
anxious Furniture Shopping Market
thoughtless Furniture Shopping Market
victorian Furniture Shopping Market
smart Furniture Shopping Market
asian Furniture Shopping Market
lovely Furniture Shopping Market
grim Furniture Shopping Market
classic Furniture Shopping Market
plain Furniture Shopping Market
roman Furniture Shopping Market
Another advantage of the furniture shop name generator is that you can click on the name to see if it is available as a domain.
Steps to Create Furniture Store Name
The steps below will help you come up with a furniture shop name.
Step 1 – Create a Shortlist
First of all, come up with a list of keywords that describe your brand, what you want to create, or words that explain your brand, yourself, or your ethics. This list can be as long as you like, you can use a keyword tool to help.
Step 2 – Shorten the List
Now you can go through the words on the list and get it down to the best ten words that best match your brand, names that you would like to have as part of your furniture store name.
Step 3 – Add the List to the Furniture Shop Name Generator
You now need to add the keywords on the list one at a time into the furniture shop name generator. Click on the word 'generate' and every time you click you get a new set of potential names.
Here are some of the names that could be generated with the tool.
insufficient Online Furniture Shopping Market
continued Online Furniture Shopping Market
ethnic Online Furniture Shopping Market
double Online Furniture Shopping Market
deliberate Online Furniture Shopping Market
wooden Online Furniture Shopping Market
used Online Furniture Shopping Market
tame Online Furniture Shopping Market
olympic Online Furniture Shopping Market
unemployed Online Furniture Shopping Market
short Online Furniture Shopping Market
electoral Online Furniture Shopping Market
shaky Online Furniture Trader
middle Online Furniture Trader
parental Online Furniture Trader
comprehensive Online Furniture Trader
convincing Online Furniture Trader
cool Online Furniture Trader
ill Online Furniture Trader
ambitious Online Furniture Trader
stiff Online Furniture Trader
rich Online Furniture Trader
planned Online Furniture Trader
like Online Furniture Trader
Furniture Shop Name Generator
Try the Furniture Shop Name Generator Below
Step 4 – Reduce Down the Furniture Store Name Ideas
You'll have lots of potential names for your furniture store and you now need to reduce this list down to ten to twenty names that you would consider using for your store. Some names can be removed straight away. You can go back through the tips in this article to help.
Step 5 – Do a Domain Search for the Remaining Furniture Store Names
Now you can do a domain search by clicking on the names on the name generator. There are other options for checking domains such as domain checkers, these are free and easy to use. Don't rely on just searching on Google as this won't be enough.
Step 6 – Check Social Media for Furniture Shop Names
Make sure social media accounts are available for the names that you would like to consider. Some brands have a social media account, but no other digital footprint. So they might sell on Etsy or eBay so check social media and marketing places carefully.
Step 7 – Do a Brand Name Search for Furniture Company Names
Do a brand name search for any furniture shop names that match your potential names. These are often free and quick to do. You will need to do a brand name search in every state that you would like to operate in.
Step 8 – Check Google
Do a final Google check and look for stores that might have similar names and consider other niches as well.
Step 9 – Choose your Furniture Store Name
Now you can narrow down your potential furniture store names to your favorite. You can ask friends and family to help.
Step 10 – Register Everything
Now register everywhere for your name including your LLC brand, domain, social media accounts, suppliers, and more. You should not delay with registrations.
Final Word: Furniture Shop Name Generator
The steps above will help you use the furniture shop name generator along with the tips included to help you come up with a great brand name. With your due diligence, you will be able to create a brand name that is unique and memorable. Good luck with your new furniture store.