Hawaii Business Name Search
In order to generate a list of relevant names for your business or any other reason, add a word in the form form below and hit the "generate" button.
Hawaii can be a dream location for many to buy a home and live in. And some people go to the island because they want to build a business and live their dream. However, it isn't as simple as just getting on a plane and finding life there. In this article, we will discuss some of the challenges of setting a business up in Hawaii and how you can complete a Hawaii business name search.
Why Start a Business in Hawaii
There is one reason why so many people want to start a business in Hawaii, and that is because of the lifestyle that others can enjoy on the island chain in the state. There are so many challenges in the state that it can seem impossible.
For example, costs are significantly higher than they are in other states. Costs can be anywhere from 40% to 100% higher than you would get on the mainland. And there is significant competition from the major retailers who tend to dominate the physical retail space. Even when they don't dominate the space, there tend to be only three competitors for each niche. If you're not one of those three, then you can truly suffer from significant hardships.
That said, many business owners do tackle these elements and come out on top. For one, franchising on the island is rarely a cost-effective option. Therefore, you can open restaurants or other businesses without the headache that can come with that business model. And with the additional costs, if you get your business going with a speciality, you can charge a good price and there is little option for customers to go elsewhere. Good marketing and good pricing can mean you're bringing in a good amount.
One specifically good area is restaurants. There aren't the number of fast-casual chain restaurants that you would expect to find in mainland USA, giving opportunities for those that want to run fantastic food-related businesses.
In addition, tourism on the island is one of the biggest industries you can take in. There are also excellent opportunities in real estate and construction.
But don't go into the state thinking that you're going to be able to instantly make money. The state is known for high taxes and low startup business initiatives. It is one of the hardest states to be in business with and you will need to have a good business plan, excellent work ethics, and luck to make it a success.
Why Complete a Hawaii Business Name Search
One of the first rules of any business in Hawaii, or any other state, is that you have to have a name that is going to be unique and memorable. A name that is similar to another brand is not going to help you, it is more likely to take your custom away from you.
There are numerous options for ensuring that your business name is unique: social media and Google. However, a Hawaii business name search is the only sure way to check for business name availability in the state, and that is to do a business name search.
One reason for this is that there can be some businesses that trade under a DBA but have a registered name that is different. Business names that have been registered with the state are protected by law. If you use the name, you can be taken to court.
Therefore, it is always best to check all options. If you find that you have a unique name, it is highly recommended that you register a Hawaii business name to protect your name.
How to Check for Business Name Availability
There are several steps that you need to do to ensure that the name you want to use is available for use.
Step 1 – Prepare for Hawaii Business Name Search
The first thing that you need to do is to have a good business name in mind. There are lots of ways to generate a name, but using a business name generator can be a great option. You will also need to follow the rules with naming your business, these rules include:
Make the name relatable to your business' mission statement.
Make the name as memorable as possible.
Ensure all the words used in the name aren't on the restricted name list.
You should also have the contact details of the Hawaii Commerce and Consumer Affairs Office available, which are as follows.
| | |
| --- | --- |
| Website | https://cca.hawaii.gov/breg/ |
| Phone Number | 808 586 2727 |
| Email Address | [email protected] |
| Business Hours | Between 8 am and 5 pm Monday to Friday |
To ensure that you don't get disappointed and have to start the process again, it is best to have a few options available.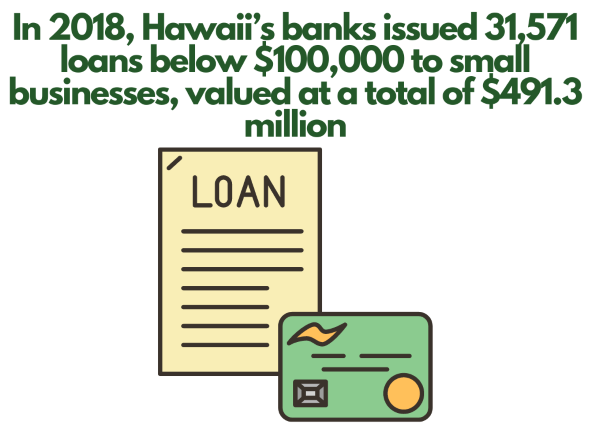 Step 2 – Hawaii Business Name Search
Now that you've got a name that you would use, and it is best to have at least a few spare, you are ready to conduct a Hawaii business name search. The easiest way to complete this is to visit the website and conduct the search. All you need to do to enter the business name you would like to use and the search function will check records.
You can also call the Hawaii Commerce and Consumer Affairs Office and ask them. They also take requests via email. Though these options can take time.
Do not forget to also check on domain checks, social media, and Google.
Step 3 – Register a Hawaii Business Name
Once you've confirmed that you have a good name for your business, the best option is to register a Hawaii business name with the Hawaii Commerce and Consumer Affairs Office. There is a step-by-step guide on their website that can help you.
Or you can speak to professionals like ZenBusiness and IncFile that can help you register a business in the state. They will also be able to act as your registered agent in the state if you are conducting the business from outside of the state or are moving between states.
How Much Does it Cost to Register a Hawaii Business Name?
When you register a business name in Hawaii, some fees will be due. You need to pay $50 for filing the documents, there is also a chance to push through the paperwork faster for $20. There is an additional, $10 filing fee for the business trade name filing.
You can pay fees via most credit cards.
Final Word: Hawaii Business Name Search
Above are the steps that are needed when you need to complete a Hawaii business name search. While Hawaii is a challenging environment to start a business, it is possible to have a good business, you just have to have the determination and luck to make it a success.
Conduct a Business Name Search in Other States