How Much Does It Cost to Start a Business?
In order to generate a list of relevant names for your business or any other reason, add a word in the form below and hit the "generate" button.
When it comes to starting a business, one of the biggest barriers for people is the financial costs of starting a business. However, numerous factors influence the costs of starting a business. In this article, we ask: how much it costs to start a business, breaking down the costs into different sections.
Business Registration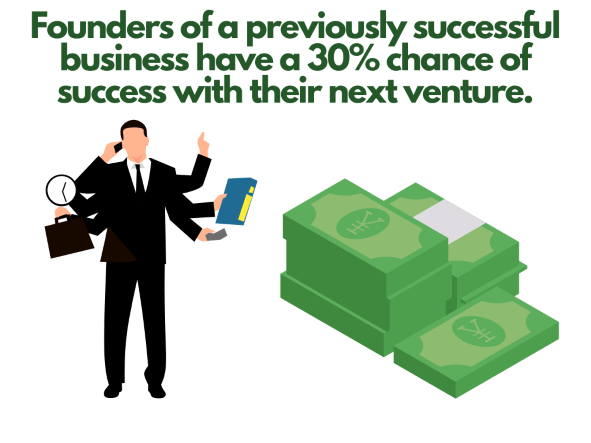 While not all businesses need to be registered, it can be something that you need to consider to protect your business name. Business registration will change the dynamics of the business structure, for instance, you might need directors, executive officers, and more.
Registration might be needed on the state or federal level. There might also be required licenses that you need to buy to ensure that you are selling your products legally. Business registration costs can range from $50 to $1000.
Domain Name
The domain name is a requirement for those looking for a website to help them sell online. Domain names are relatively cheap, with yearly costs for the domain name being between $10 and $20.
Domains need to be re-registered regularly. Most domains can be registered for between one and three years. However, there are times when you can register the domain for ten years, but this is rare.
Hosting
Another aspect you need is hosting. Hosting is renting space online to have your website running. There are numerous hosting platforms online that you can use and there are several different hosting services you can buy. The cheapest is a shared platform, but this can ruin your website's loading speed, which can be poor.
Another option is the VPS, this is the best option for those who want to have a reasonably fast website without high costs. Another option is to have cloud hosting or dedicated hosting. Cloud can be a great option for international business, and some costs are relatively comparable to other hosting packages like VPS.
Website Design
If you don't have website design skills, then you might have to hire someone out. There are lots of website developers available who can help you build and maintain a website. The costs vary from about $100 to $10,000+. It depends on the requirements of your website.
For example, an accountant's website might not need to have the functionality of eCommerce or membership websites. Therefore, it will be cheaper. One of the most important facts is not to go too cheap for your website design. If a deal looks too good, it probably is.
Copywriting
Whether you're writing the website content yourself or hiring a writer, you need to hire someone. An editor can help sharpen your written content and make it more authentic and convert more. The price for a copywriter can vary depending on their skills and experience. However, you can expect the costs to be approximately $20 - $50 per hour of work.
Marketing Materials
You need to have some sort of marketing materials. There are different types of marketing materials that you need here. For instance, we're including Facebook adverts in this area because the Facebook adverts act like a leaflet you would hand out.
For Facebook, you should be advertising your page continuously. This action drives new audiences to your page, who will like it and receive notifications from you. That doesn't mean it has to be expensive, only $1 to $2 per day is enough.
For other marketing materials, the costs can vary. However, you should expect to spend about $500 to $1000 on marketing materials.
Stock
Stock is one of the biggest expenses for retailers and some service suppliers. There are numerous ways to determine how much stock you will need, but on average, a business will spend 31.6% of its first-year budget on products/stock. When the average store owner spends $40,000 in their first year, this is roughly $12,000 to $13,000 in the first year on stock.
That doesn't mean this is spent all at once. You can reinvest income to buy new stock. Therefore, to start a business, you might need to spend between $1,000 and $2,000 on stock.
Unexpected Costs
There are also some unexpected costs that you can expect from your business. For instance, shipping, legal, product development, testing, returns, etc. can have a significant impact on your business. You should always maintain a balance of about 30% of your budget for these unexpected costs.
Research
Shopify has conducted some research on what the first year of startup businesses looks like. One of the most critical finds is how employees can impact the financial look of a business. For those brands that employ no one, the average cost to run the first year is $18,000 but those that hire between one and four people spend on average $60,000, including salaries.
And there are lots of things business owners have not accounted for. For instance, 34% found there were unexpected shipping costs, 23% found there were unexpected legal costs and 21% had an unexpected product and inventory costs.
Shopify also looked at how business owners funded their businesses. They found that 66% of business owners used their savings to start their businesses. Nearly a third (30%) reinvested from their sales, 23% had financial support from their friends and family and only 21% got a loan to help them fund their business.
It is also important to note that some businesses will never return an income for the business owner in their first year. Many don't make a good living until their third or fourth year. However, knowing this and being prepared can be one of the most important features.
Research has also shown that shipping and website costs are the two lowest costs for most businesses, with both taking just 10% of budgets. Whereas products can be the highest expense with more than 31% of the first-year budget being spent on product and inventory.
Final Word: How Much Does It Cost to Start a Business
How much does it cost to start a business? Technically, it can cost millions, or it can be cheap. It depends on your skills and your budget. The typical first online business tends to spend about $40,000 in the first year. However, you could start a business with as little as $500.