How to Start a Business From Scratch
In order to generate a list of relevant names for your business or any other reason, add a word in the form below and hit the "generate" button.
When you want to run your own business there are two options: start a business from scratch or buy a business. There are numerous reasons to choose an existing business to take over, but there are also disadvantages and the most satisfaction can often be found by creating your own brand. So in this article, we will detail how to start a business from scratch.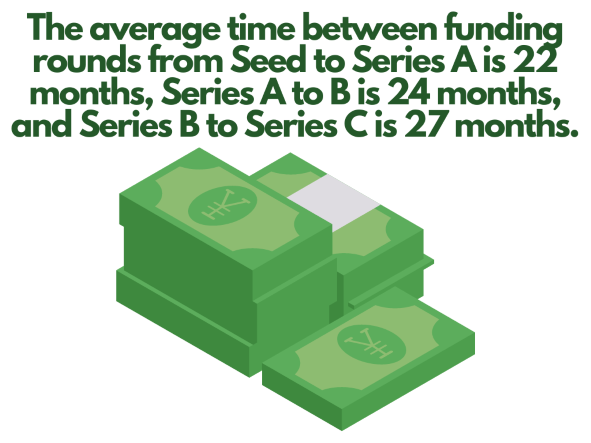 Why Start a Business from Scratch?
There are several benefits to starting a business from scratch. For one, a business that you've created from the ground up can be something you can be proud of. You've designed it and pursued it from nothing into something that you can do well.
Another factor is that a business from scratch can sometimes be more cost-effective. UK frozen goods courier Igloo started their firm and was offered to buy out other couriers. However, with advice from investors, they found it was going to be cost-effective to steal the custom from the competitors rather than buy them out.
The same can be said in many business respects. Normally, a business for sale is worth the annual profits or revenues, depending on the seller. So a business that is worth buying is going to be very expensive because you can buy the stock, premises, and other aspects without having to pay for the profits the seller is taking.
Another benefit is that you aren't limited to the branding of the bought business. You can create your own branding, ethical approach, and more.
How Much Does a Business from Scratch Cost?
While many people think that a new business is going to be more expensive, they can work out more cost-effectively. The average cost for a new business is about $40,000 in the first year. There are numerous ways to get these funds. For instance, you could have personal savings, use sales made with a smaller startup sum, borrow from banks, borrow from friends/family, or crowdfunding.
However, that doesn't mean that you need to have $40,000. Some business leaders have started a business with much less. Some eCommerce businesses have started with less than $5,000.
Then some business leaders spend more.
It is more important to come up with a budget and stick to that. Don't be tempted to go over that, unless you've got some extra funding.
How to Start a Business From Scratch
So here are the steps on how to start a business from scratch. These steps are really easy to follow and you can get your business going within just a few minutes.
Step 1 – Choose a Niche
The first thing that you need to do is choose your industry and niche. You need to know what you're going to do and the business model. For example, are you going to be an eCommerce store that sells fishing gear? Or are you going to be a membership site selling courses for improving math skills?
It is completely up to you. But the niche and your eventual goals might determine some of the actions that you take on the next few steps.
Step 2 – Create a Name
Now you need to create a brand name for your business. There are several parts to choosing a name. You might need to check that the business name you want to use is not being used by another business entity. A Google search is not enough for this. You might need to conduct a business name search in your state, and others, as well as check social media, eBay, Etsy, and other marketplaces.
Creating a name is important. You want to have something that represents your business ethics and values. You will also want to have something that customers will engage with. More than four in five customers will not want to buy from a company when they don't like the brand name.
Once you've chosen a name, register it and buy the corresponding domain. This protects your name from being used by others.
Step 3 – Register your Business
Be sure that you register your business and get any licenses that you need. If you're not sure what you need, speak to your state's local government. They should offer you the advice that you need. There will likely be some costs for this.
It is highly advisable to register your business as an LLC. This protects your assets against any business debts.
Step 4 – Build a Website
While you wait for your business registration to complete, you might want to build your website. There are lots of options that allow you to build a website without the need for an expensive website developer. For example, you could use WordPress, Shopify, Wix and Squarespace.
Each of these platforms has different niches. For instance, Shopify is perfect for large eCommerce stores. It can also be good for those who want to sell with dropshipping or print on demand. Squarespace is the perfect option for those with portfolios, like designers, artists, etc.
Step 5 – Marketing
You now need to start marketing. There are several marketing channels that you need to progress down. You should start with social media, SEO, and blogging. Your ultimate goal is to ensure that you are building a mailing list. Email marketing offers the best returns, with campaigns generating $44 for every $1 spent.
SEO is another fantastic digital marketing pathway that offers high returns. However, SEO is a longer-term option. Social media can help you be recognized, but it can also offer poor returns. Only about 1 in every 100 sales can be generated by social media.
There are other options with local media, influencer marketing, and affiliate marketing are options to help you build sales in the initial months.
Step 6 – Develop
Every time that you think you've got nothing to do, you've got time to develop your brand and make improvements. Running a business is very hard to do and you need to constantly be looking at developing your brand and making it the best it can be.
Sometimes you will be able to take time for yourself. But you should never think that you are in a perfect position. Your competitors will always be trying to steal your customers away from you and you need to be building sales and bringing in new customers.
Final Word: How to Start a Business From Scratch
If you want to know how to start a business from scratch, then you can find out the strategies above. It is important to note that it is actions that will make your business work, not money. Anyone can create a business with enough funds, but only the best business leaders can make a business work from scratch. And most businesses close because they've spent too much money and they don't have the funds to continue.