How to Start a Pressure Washing Business
In order to generate a list of relevant names for your business or any other reason, add a word in the form below and hit the "generate" button.
Pressure Washing is not a business that many people look to start up, but there is a lot of potential for the market. Pressure washing businesses have a wide number of potential uses. For instance, you can clean driveways, walls, or other locations. In this article, we discuss how to start a pressure washing business and help you to become your own boss.
Why Start a Pressure Washing Business?
There are numerous reasons why you should start a pressure washing business. For one, the money that you can earn can be relatively high. Some businesses are earning more than $1000 a day from their work.
And the skills required for a pressure washing business aren't that particularly hard to learn. Therefore, there are few barriers to entry for the industry. And with the small costs to start, pressure washing can be a great option for those who don't have high investment funds.
How to Start a Pressure Washing Businesses
Here are the instructions on how to start a pressure washing business. These steps are easy to follow.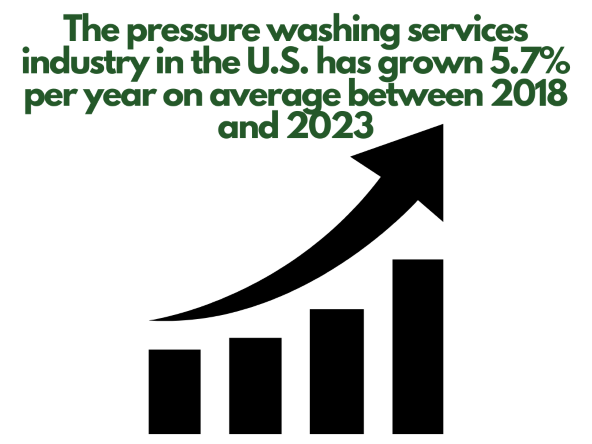 Step 1 – Business Structure
The first thing that you need to do is sort out how you're going to legally organize your business. There are numerous types of business structures, including Sole Proprietorship, LLC, or S-Corporation.
Each model has its own advantages. However, one of the most recommended models is the LLC because you get the tax benefits of the Sole Proprietorship but the protection of personal assets of the S-Corporation.
Step 2 – Buy/Rent Equipment
There is a lot of equipment required to start a pressure washing equipment. You will need to have some mode of transportation, with one of the best options being a van. Though you can start with a small car, it won't look professional or carry a lot of equipment.
You will also need to have several pieces of equipment like a high-powered pressure washer, hosts, angled tips, nozzles, surface cleaners, and more.
Step 3 – Learn Skills
Like with any other business, you need to learn how to use pressure washing equipment. There are tutorials on YouTube and also lots of places that can help you learn the skills that are required for your business.
You might already have the skills, however, if you've worked in the trade before.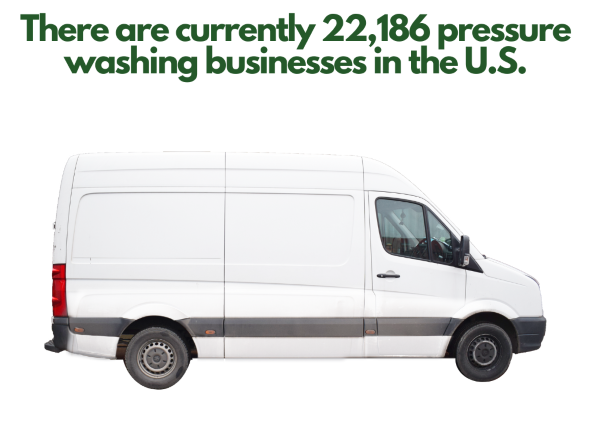 Step 4 – Choose a Target Marketing
Now you need to choose a target market. You could target residential, commercial, or industrial clients. You can select clients who live in a certain area of a town/city.
Some residential customers have high disposable income and it can be easy to market your business to these customers. Some signage on your van can help you.
Step 5 – Figure Out the Scope of Services
Now you should decide on how you work your business. You might want to focus on specific jobs, like cleaning driveways, cleaning pipes, sewage lines, and more. You can become very specialized in this form and that can often mean you can charge more.
Or you could be more generalized and this allows you to build a business over a small geographical area as you can take on more jobs.
Step 6 – Set Prices
Now you can set your prices. There are lots of price points that you might want to choose from. You need to have prices that are competitive, but not too low that they wipe your profits. A typical pricing schedule might include the following.
Exterior siding of a home: $100 to $300
Driveway: $80 to $200
Deck or patio: $250 to $500
Vehicle cleaning costs: $50 to $200
Step 7 – Name your Business
Now you need to name your business. This should be done by using a business name generator. These are useful free tools that can help you generate a unique name. Be sure to do due diligence and check the name is not in use with a business name search.
Once you've got a name, register your domain name, and social media accounts and register your business as an LLC.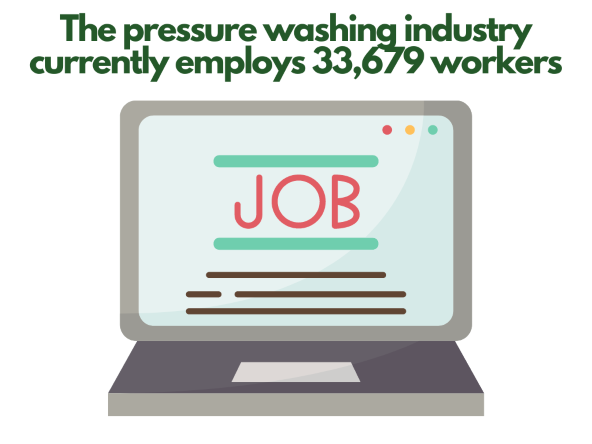 Step 8 – Permits
Now check your local authority and ensure that you have all licenses and other information that
you might need it. Several types of licenses are required including a general business license, EIN, and others, depending on the state in which you're working.
Step 9 – Insurance
Ensure that you speak to an insurance broker and you get the insurance you need for your business. You are likely to need liability insurance, workers' compensation, and equipment insurance.
Step 10 – Build a Website
Be sure that you are building your website. Ideally, you should be using WordPress, Wix, or Squarespace. These are great platforms that are easy to use.
Step 11 – Start Marketing
Now you need to start your marketing. Start with some social media posts, showcasing your work. You should also build an email marketing list and send out content regularly.
Final Word: How to Start a Pressure Washing Business
Above are the instructions that you need to know about how to start a pressure washing business. The business niche is easy to start with and low-cost. Yet the potential revenues per day can be very high and the demands for the business will always be there. Good luck with your new business venture.