Indiana Business Name Search
In order to generate a list of relevant names for your business or any other reason, add a word in the form below and hit the "generate" button.
Starting a business in the state of Indiana is a great idea, especially if you're looking for an excellent opportunity for business growth. However, there are certain steps that you will need to follow to ensure your business is protected. One of these steps is to register the business name, and for that, you will need to conduct an Indian Business Name search.
In this article, we will discuss what is required for the Indian business name search, talk about business name availability, and detail a brief on how to register an Indiana business name.
Why Start a Business in Indiana?
Indiana is one of the best states for business according to numerous experts. Therefore, it is a great start for new business owners, or those wanting to set up a new branch to consider. The GDP for the state is $336 billion, making it one of the top ten states for business.
At the same time, the state is well known to have a strong economic climate. Able to support numerous new businesses with ease. In addition, there is access to both national and international markets which allows for a larger audience reach.
The state is also known to have lower setup and operational costs. Therefore, you can build a better business, with a smaller amount of revenue needed to build a more successful business. And finally, the state has a variety of incentives.
Why do you Need to Check for Business Name Availability?
Business names are like an identity for your enterprise. They are what customers, suppliers, and government agencies will recognize your brand as. A good name is vital. Investors choose investments from the branding and customers won't buy from a brand that does not have a good name.
However, there are also issues that there are so many businesses that some business name ideas that might have been taken by other business owners. Having two business names that are the same is not the best idea. For one, there are legal issues, names that are registered cannot be used by other businesses in the state.
Another problem is that two businesses with the same name can confuse audiences. If the other business has existed for longer and is active online, then they are more likely going to have a better search presence. Therefore, some of the audience will not go to your brand, but instead to your competitor. This can be very confusing for them and lose you revenue.
Another problem is that the reputation of the other brand could transfer to your brand. If they've got a bad reputation, then you might struggle to get past that.
Therefore, it is always important to check for business name availability through an Indiana Business Name Search.
Steps to Complete for an Indiana Business Name Search
Here are the steps that you're going to need when you want to check whether the name you want to use is available.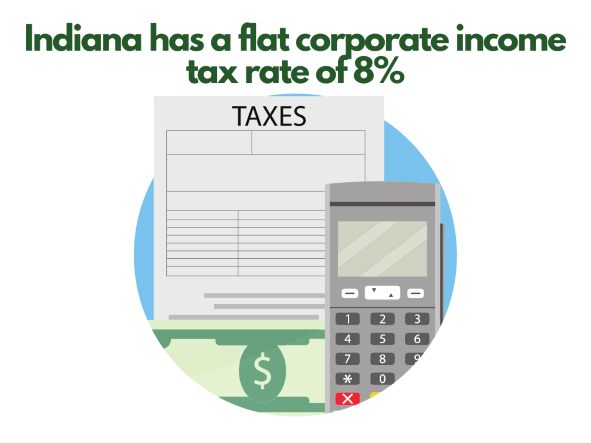 Step 1 – Choose some Business Name Ideas
The first thing that you need to do is to choose the business name that you would like to use. While some people like to consider just one name, this can be disappointing as if there is a business with the same name, then you are starting from scratch.
Therefore, it is best for the business aspirations that you have between ten and twenty name ideas for your business. Then you can check each one to find a few that are available and make the best option. If you are going to struggle to come up with those business name ideas, then you can use a business name generator.
These are free tools that you can use to create variations or new names.
Step 2 – Indiana Business Name Search
Now you need to check on the Indiana's secretary of state website for your business name. The website's business section is named INBiz. Here you can click on the option 'Search For A Record'. Then you can select the option that reads 'Business Entities'. There you can search for business names and find out details.
The secretary of state website recommends that you choose the option of 'partial word' search. This means that if a business is using part of the same name, it will return the result. It is the best for ensuring that your business name is completely unique, which is vital for success.
If you need to speak to the secretary of state, then you can use these contact details to get in contact with them.
| | |
| --- | --- |
| Website | https://www.in.gov/sos/ |
| Phone | (317) 234 – 6531 |
| Email | [email protected] |
| Hours | 8 am – 4:30 pm, Monday – Friday Closed on weekends |
After doing this, it is best to check other platforms, like doing a domain name search, social media, and other selling platforms like Etsy and eBay.
Step 3 – Register an Indiana Business Name
Now that you have found an available business name, it is important to register your Indiana business name. Registering the name allows you to get protection for the brand name. Registration does cost money and can be done on the secretary of state website in their INBiz site, just access the Access Indiana Account.
You should also consider creating an LLC business. An LLC offers your business more protection, for instance, your personal assets are protected if the business trades at a loss and creditors want to claim assets to pay them off. At the same time, members of an LLC can benefit from having a lower tax burden.
Of course, there are also drawbacks to LLC. You can speak to an accountant to find out what is best for you. And if you need help with LLC set up, speak to ZenBusiness or IncFile who can help you.
Final Word: Indiana Business Name Search
Above are all the instructions that you will need to check for business name availability thanks to the ease of an Indiana business name search. When you are starting a business this is vital for success. Not only will a good name look in marketing campaigns, but it can also be vital to attracting investment and customers to your brand. It is something that can take minutes to do but can make you lots more money.
Conduct a Business Name Search in Other States