Apparel Store Name Generator
In order to generate a list of relevant names for your business or any other reason, add a word in the Apparel Store Name Generator below and hit the "generate" button.
When starting a new apparel store, there are many aspects to consider. Are you going to have a brick-and-mortar shop or just be online using Shopify? Are you considering dropshipping or an online marketplace? How are you going to market your brand and what apparel do you plan on selling?
One of the most important decisions you make will be the name of your apparel store. It can be tricky to come up with a great name that will attract and retain customers, and it can become very time-consuming. That's why an Apparel Store Name Generator can be so helpful.
We will take you through the steps involved in coming up with the ideal name for your apparel store and make sure you don't miss anything. You will want to choose a name that you can be proud of, and that you can build a long-term apparel line around. So start working through our guide and use this methodical process to unleash your inner creativity.
Why Use an Apparel Store Name Generator?
There are many great reasons for using an Apparel Store Name Generator. The name you choose will be the cornerstone of your brand. All your marketing and advertising will be centred around your name, it will be on all your products and will be your audience's first impression of your brand.
You'll want a name that easily fits into a conversation so when friends and family start talking about your business it sounds good. Then you'll know that your future customers will be happy to share the brand with their friends and family because word of mouth is still such an important aspect of brand growth.
Apparel Store Names
When trying to choose potential apparel store names, you will want a name that customers can remember. This is because it takes customers about five to twelve interactions with your brand before they make a transaction with you. This does seem like a high number of interactions but includes video channels like YouTube, social media, etc.
You'll also want the name of your apparel line to be attractive to suppliers, not only of your products and materials but also to fulfilment centres and packaging suppliers. You may also want to work with design and advertising agencies. They're going to want any names on their books to look good.
The name you choose mustn't sound similar to any other brands that might be in use either now or the past. An Apparel Store Name Generator could save you from expensive legal fees should you accidentally choose a name too similar to another brand.
Tips for Coming up with Great Apparel Store Name Ideas
You'll find our tips below to help you come up with an ideal name for your new apparel store. The steps below will help you successfully name your brand and it doesn't take too long to work out how to name your new fashion brand.
Tip One – Make Your Name Unique
The first and most important aspect of naming your brand is to make sure that the name you choose is original. While some people might think it's clever to choose a name that is similar to an established brand it's not a good idea. An example would be if you're called Clarie Sanders to call your brand CSUK as a play on the FCUK brand. This is completely frowned upon, you could face legal action and you'll struggle to build a reputation away from just being a copy.
Another aspect to this is that if you set up a name similar to a competitor such as calling yourself Newport Apparel when there is already an established Newport Clothing brand. People will notice the similarity and may just shop at your competitor's store instead.
Tip Two – Expansion Plans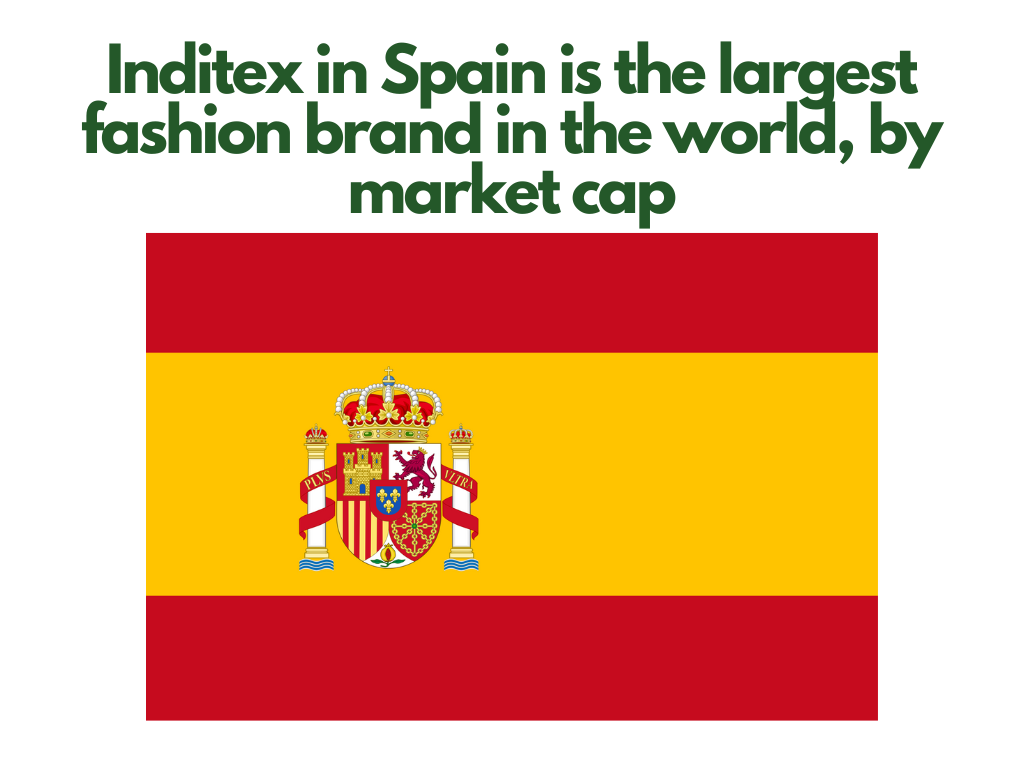 One of the biggest mistakes made by new brands is not choosing a name that allows for future expansion. This is a significant problem with putting a place name in your brand name. You might only be Newport Apparel now but your name isn't going to work if you decide to set up in another location. Or expand your range of stores.
If you are starting out selling teen apparel, be careful about putting a niche like this in your name, just in case you decide to expand in another direction. If you start getting lots of inquiries for younger children's clothes you might choose to sell these ranges as well. In which case a more generic name might be better, like Fresh Apparel.
Tip Three – Try Using Initials to Form a Name
Some of the most successful businesses use the initials of a set of words to create their name. Like KFC or BMW. This can be very successful. So if you wanted to be Clare's Newport Aparell you could choose your name to be CNA.
Tip Four – Ensure Social Media Platforms Have Available Accounts
Any name you choose must be available on all social media accounts. Even if you don't plan to use a particular channel you should still make sure your name is available and secure it to prevent someone else from using it instead.
Check for both active and inactive accounts. Remember to check apparel stores on marketplaces like Amazon and Etsy.
Tip Five – Ensure the Domain is Available
Your name must be available as a domain and in the same format as you are going to have your name on your advertising. 40% of small businesses don't have a website but this is a real mistake. A website is a great way to add social proof and other revenue lines for your apparel range.
It is very simple to do a domain check and doesn't take very long at all. Make sure you check all the different domain extensions for availability, like .com, .net, .shop, and more. You will want to secure these as well.
How to Create a Great Brand Name with the Apparel Store Name Generator
These steps will help you use the Apparel Store Name Generator effectively to come up with a new identity for your business venture.
Step 1 – Create a List of Important Words
First, come up with several potential words that describe your apparel brand. These words can describe your products, your niche, your ethics, etc. This list should be quite long, to begin with, literally write down everything you can associate with your brand.
Step 2 – Reduce the List to the Best Options
Now reduce this down to the main words that speak to you and inspire your parallel brand. You can ask friends and family for advice as they will have ideas of what will suit you and the products you wish to sell. You could even survey potential customers in the retail place where you hope to set up your store.
If you plan to run your store online or on a marketplace then you might want to conduct a survey online to see what people think of potential name ideas.
Step 3 – Add your Names to the Apparel Store Name Generator
Now you can add your potential name ideas to the Apparel Store Name Generator. This is a simple process and it will take your list of words and turn this into name ideas for your apparel store. Every click on the 'Generate' button will generate a list of names for you.
Here are some examples for you.
horrible fashion
curved fashion
logical fashion
confidential fashion
magnificent fashion
obvious fashion
gorgeous fashion
steep fashion
grey fashion
technical fashion
uninterested fashion
identical fashion
ltd fashion
jittery fashion
fierce fashion
renewed Garments
professional Garments
voiceless Garments
appropriate Garments
horrible Garments
hot Garments
familiar Garments
civilian Garments
comparable Garments
essential Garments
everyday Garments
interested Garments
symbolic Garments
considerable Garments
excited Garments
Apparel Store Name Generator
You can try the Apparel Store Name Generator below. It takes just a moment to try it out and you can check each domain with just a click. Every time that you click on the 'Generate' button you will get a list of new names that you can save and try out on the steps below.
Step 4 – Reduce Your List Down
Now you will have a list of potential names for your apparel store. You should reduce this new list of names to just ten to twenty of the best name ideas. Then go through the steps below with them. If you're struggling to reduce the list then reach out to friends and family for help.
Step 5 – Check for Use by Other Brands
The next best thing to do is to check these names for competitors that may be operating under similar names. You wouldn't want to have an apparel store with a name similar to another brand. Remember not all stores have domain names and websites, check on marketplaces and social services as well.
Remember to try names in different variations so if you're checking for Newport Sports Apparel search for Sports Apparel NP or NP Athletics Apparel etc. You don't want to set up with a name similar to competitors because you won't be able to compete with them if they have an established social media presence.
Step 6 – Check Social Media
Even if a brand hasn't got a presence on Google, it may be a brand on eBay or Etsy, or another social media platform. So you must check that any potential brand names you like are available on all social media platforms. Even those that you don't plan to be on immediately, you may still do so in the future. Don't risk using a name from an inactive account, they might start using the name again in the future.
Step 7 – Check Domain Name Status
The last thing to do is to check the status of the domain name for any of the potential choices. Are the potential apparel store names available on domain registration companies? This is very quick and easy to check.
Step 8 – Choose your Apparel Brand Name!
Now is the most fun part, choosing the final name for your apparel store! You might want to put the final choice out on social media to see what audiences think about it. You could run a survey or even get people to vote on a final couple of choices. You can ask family and friends what they think as well.
Step 9 – Register Your Apparel Store Name
Now you can register the domain, social media accounts, and more for your company. This won't take long and you should make sure you register the domains and social media accounts at the same time. Don't delay this task.
Final Word: Apparel Store Name Generator
It can be challenging to come up with ideas for your new apparel store. The above steps and tips will help you generate a great apparel store name. If you follow the process you will find a great name with ease.
First, you need to come up with words that represent or describe your brand or the niche of apparel you wish to sell. Then you can narrow down this list and decide which words are best, then enter these words into the Apparel Store Name Generator.
Once you have a list of potential names you can check them for usage by stores in your area and online to ensure your potential names are original. Ask friends and family to help you narrow down your options and don't forget to ask for local and online opinions of your potential name by conducting surveys.
Use the Apparel Store Name Generator and you could have a new name for your store in no time! Once you've chosen your name you can get on with all the other essential tasks involved in starting a new apparel store. Like branding, advertising, and marketing. Once you've got a name you can also start arranging for your stock or dropshipping to a marketplace. However, if you wish to run a great apparel store, having a catchy and memorable name is going to be vital to your success.