Organic Company Name Generator
In order to generate a list of relevant names for your business or any other reason, add a word in the Organic Company Name Generator below and hit the "generate" button.
The organic sector is so important at the moment and keeps on growing. You might wish to sell organic products via an eCommerce store. You could have a product line that you have developed yourself such as an organic skincare or food line. Or you might wish to not have anything to do with stock or logistics and perhaps you would like to explore dropshipping options. Some organic stores work as franchises. Like organic vegetable delivery schemes. Alternatively, you could already have a brick-and-mortar organic store and be looking to expand your reach with an eCommerce store as well.
The global organic food and drink sector alone is worth $188.35 billion in 2021 and this is expected to grow significantly. So there is a lot of scope in this industry for setting up an organic company. However, there is likely to be a lot of competition so you are going to need to stand out from the crowd. You'll need a clear niche and USP, your unique selling point to set yourself apart from other organic eCommerce stores. So you'll need to take some time to decide how you are going to define your brand and what is going to make you special from all the other stores offering similar items.
One key aspect to help your organic company stand out is to get your branding right. This includes your organic company name and your logo. Your name is often the first aspect of your brand that people will see and hear about so your name needs to be original and memorable. The organic company name generator, along with the steps and tips in this article can help you come up with great name options for your organic company.
In this article, we include tips for coming up with a great name and a step-by-step process to give yourself the best chance of coming up with a unique, catchy name. You'll still need to use your due diligence but you can spend as long or as little time as you like on the process. These steps include the use of the organic company name generator. Read on to find out more.
Why Use an Organic Company Name Generator?
When you decide to set up an organic company you are going to need a strong brand and a great name to attract customers to your store. You're also going to want a suitable name for working with suppliers, manufacturers, and logistics companies. It is costly to rebrand and you'll want to keep growing your following, so it's important to get your organic company name right in the first place.
You can use the organic company name generator to help you generate lots of potential name ideas for your organic company. You can generate lists of name ideas, like those below:
dying Organic Foods
competent Organic Foods
payable Organic Foods
sharp Organic Foods
clever Organic Foods
private Organic Foods
lazy Organic Foods
diverse Organic Foods
chief Organic Foods
unnecessary Organic Foods
firm Organic Foods
solar Organic Foods
sore Organic Foods
unchanged Organic Foods
worried Organic Foods
chilly Organic Foods
stormy Organic Foods
alright Organic Foods
rotten Organic Foods
beneficial Organic Foods
satisfactory Organic Foods
new Organic Foods
clear Organic Foods
secret Organic Foods
The organic company name generator will come up with a wide variety of name options, some will be more applicable than others. It will help you avoid choosing a name that is similar to another organic company by mistake which is quite easy to do if you don't go through all the right checks before choosing your name. This is because people tend to stick with names they know and this makes sense because these companies are successful. You can choose a name for your organic company that has already been taken by another brand.
However, in the US, you must register your business with state business registers for every state you wish to operate in. This is a legal requirement in some states. So you will need to choose an original name.
You could also face legal action from the other brand if you decide to go with a similar or even the same name as they seek to protect their branding. Many large companies have legal teams that are quite capable of doing this. You would also find it very difficult to compete on search engine rankings with the established brand. It's the top spots you need to secure and this would be challenging, especially if the other brand regularly updates its website and has a great SEO (search engine optimization) strategy.
A good organic company name is crucial for your organic company's success. You can use the steps in this article and the organic company name generator to come up with some great name options. The tips can also help you get it right.
Tips for Creating a Name With the Organic Company Name Generator
These tips below will help you come up with a catchy and original name for your organic company. You can generate a list of names like these below.
polite Online Organic Food Store
native Online Organic Food Store
convinced Online Organic Food Store
political Online Organic Food Store
shallow Online Organic Food Store
maximum Online Organic Food Store
proposed Online Organic Food Store
aggregate Online Organic Food Store
commercial Online Organic Food Store
chemical Online Organic Food Store
ashamed Online Organic Food Store
violent Online Organic Food Store
late Online Organic Food Store
unexpected Online Organic Food Store
probable Online Organic Food Store
odd Online Organic Food Store
impressive Online Organic Food Store
proud Online Organic Food Store
nosy Online Organic Food Store
equivalent Online Organic Food Store
then Online Organic Food Store
closed Online Organic Food Store
remote Online Organic Food Store
hard Online Organic Food Store
Here are some great tips to help you.
Tip 1 – Your Organic Company Names Should be Unique
Lots of names will already be used by organic companies so you should research your name options carefully to make sure the name that you chose is unique. You'll need to check carefully on Google, state business registers, on social media and of course you'll want to make sure that you can get the domain name for your website with the right extension. You'll also want to make sure that your name is not in use on a marketplace, such as Amazon.
Tip 2 – Organic Shop Name Ideas Should be Memorable
A short name has a good chance of being memorable. If you want to incorporate several words into your name, like organic and your name, for example, Esmae's Organic Skincare, you might want to shorten your name to EOS for example. The names that you choose to use should be easy to spell and pronounce and easy to type into a search browser, especially on a mobile.
Tip 3 – Check whether Organic Shop Names Are Good Internationally
You might wish to expand your organic shop to sell your products internationally so you will need to make sure that the name you choose works well in other languages and translates well.
Tip 4 – Social Media and Domain Should be Free
Make sure the domain is available for your name and that you can secure the extensions associated. Don't assume that a domain will be available if it is not on Google. Some domains are bought and just not set up as a website yet.
Tip 5 – Think of your Organic Store Logo
Consider how any name options will work with a logo. Some brands use the name as a logo others include the name with an image. You might wish to consult with a graphic designer to get some ideas for your logo before choosing your name.
Tip 6 – Use Free Tools Online
Free tools can be a great help. You could use a keyword checker to help you find name ideas for your organic shop. You'll also need to use a domain checker and these are free to use as well.
Is the Organic Company Name Generator Easy to Use?
The organic company name generator is very quick and easy to use, it's completely free too. Enter a keyword and click 'generate'. Each time you click on 'generate' you will get a completely new set of potential names like the list below.
sorry Organic Food and Products
smoggy Organic Food and Products
outdoor Organic Food and Products
selective Organic Food and Products
aware Organic Food and Products
partial Organic Food and Products
modest Organic Food and Products
used Organic Food and Products
compact Organic Food and Products
mute Organic Food and Products
permanent Organic Food and Products
different Organic Food and Products
gradual Organic Food and Products
orange Organic Food and Products
biological Organic Food and Products
creative Organic Food and Products
individual Organic Food and Products
parliamentary Organic Food and Products
chilly Organic Food and Products
colonial Organic Food and Products
canadian Organic Food and Products
crude Organic Food and Products
competitive Organic Food and Products
australian Organic Food and Products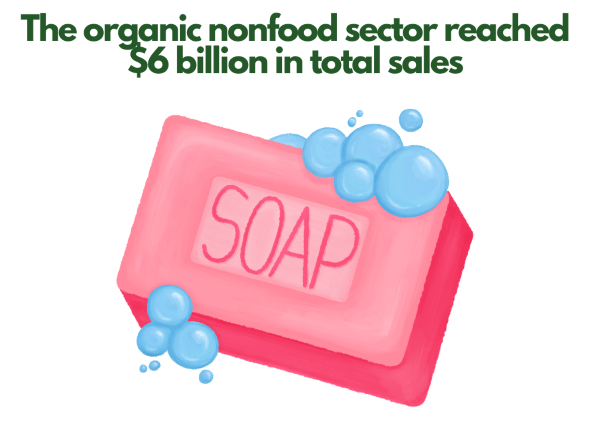 Steps to Create An Organic Shop Name
These steps can help you come up with an original and memorable organic shop name.
Step 1 – Create a Shortlist
First, come up with a list of words that represent your organic company. These words should identify your USP, the products you sell, or could be relevant to your ethics, or yourself. Lots of stores use their names or their initials.
Step 2 – Shorten the List
Reduce your list to the best ten words. Make sure they are easy to sell and pronounce and that they translate well into other languages.
Step 3 – Add the List to the Organic Company Name Generator
Now you can use the organic company name generator. Enter the names one at a time and click 'generate'. It is free to use as many times as you like.
key Online Organic Bathroom Products
visiting Online Organic Bathroom Products
sad Online Organic Bathroom Products
desirable Online Organic Bathroom Products
eastern Online Organic Bathroom Products
doubtful Online Organic Bathroom Products
shocked Online Organic Bathroom Products
final Online Organic Bathroom Products
difficult Online Organic Bathroom Products
grieving Online Organic Bathroom Products
red Online Organic Bathroom Products
neat Online Organic Bathroom Products
front Online Organic Bathroom Products
injured Online Organic Bathroom Products
turkish Online Organic Bathroom Products
sheer Online Organic Bathroom Products
spare Online Organic Bathroom Products
convenient Online Organic Bathroom Products
unwilling Online Organic Bathroom Products
natural Online Organic Bathroom Products
bottom Online Organic Bathroom Products
possible Online Organic Bathroom Products
useful Online Organic Bathroom Products
able Online Organic Bathroom Products
Try the Organic Company Name Generator Below
Now try the organic company name generator. You can collate the lists of names you generate on a document to go through later.
Step 4 – Reduce Down the Organic Company Name Ideas
Now you'll have lots of name ideas for your organic company. Reduce this list to ten to twenty names you can see yourself using as your brand name. You can remove some of the names straight away if they don't match your brand.
Step 5 – Do a Domain Search for the Remaining Organic Store Names
For the names left on your list check for domain availability. You can do this for any names generated on the organic company name generator for free.
Step 6 – Check Social Media for Organic Shop Names
Ensure that social media accounts are available for the names you are interested in. Check marketplaces like Amazon and Etsy.
Step 7 – Do a Business Name Search for Organic Company Names
Check US state business registers for the names left on your list, to make sure they haven't already been taken. You should do this for every state you wish to operate in.
Step 8 – Check Google
Do a final check on Google to make sure you've not missed any organic companies using the names you're considering or similar.
Step 9 – Choose your Organic Store Name
Now you can choose your organic store name from the options you have left. You can always ask friends and family for advice or people you know in the organic sector.
Step 10 – Register Everything
Now you can register your name everywhere, including your domain, US state business registration, social media, marketplaces, etc.
Final Word: Organic Company Name Generator
These steps will help you use the organic shop name generator with tips to help you generate a memorable and original name. Good luck with your new venture!