How Much Money Do You Need to Start a Business?
In order to generate a list of relevant names for your business or any other reason, add a word in the form below and hit the "generate" button.
Starting a business, whether it is an online store, consultancy, or another type of business is not free, in most cases. Numerous people spend a lot of money starting their businesses. So in this article, we will ask: how much money do you need to start a business?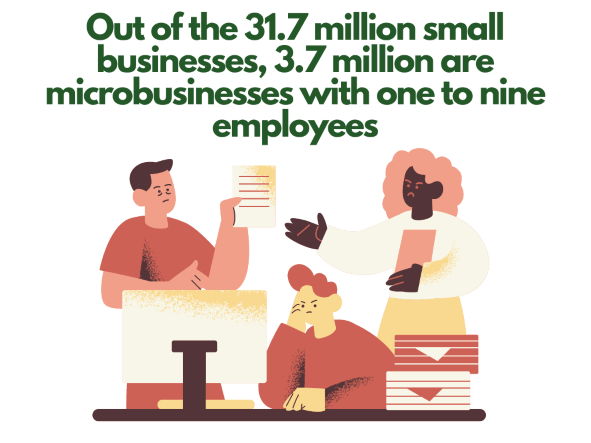 What are we Considering in the Business Startup Costs?
There are numerous things that some entrepreneurs will consider as startup costs and others don't. For example, some people will include equipment that they already own and get the company to contribute, for tax benefits. In their financials, it will look like they've spent the money on the laptop or other device/equipment. However, they've not really spent that money.
And some businesses have started a business and used some of their initial funds for product/service development. This option is more applicable when it comes to developing new products.
In this article, we will focus on the option like you were going to create a new product/service website. So the costs will not include product development. However, we will include some aspects such as computing, POS equipment, and more.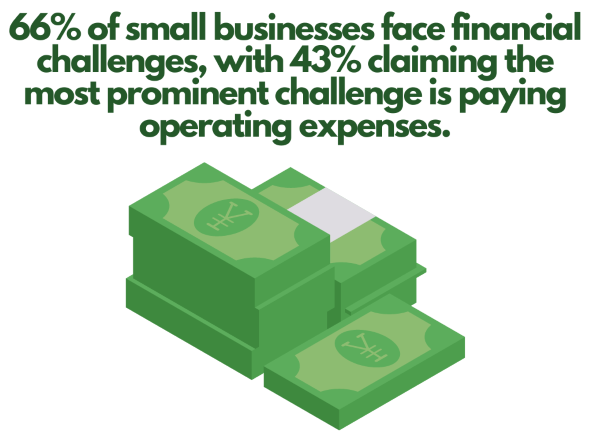 How Much Money Do You Need to Start a Business?
Here is a breakdown of what money you might need if you wanted to start a business.
Technical Equipment
Most businesses require you to create a website, and use a laptop for accounting, ordering products, or other aspects. However, that doesn't mean you need a very expensive option. Many business owners use their existing home laptop or desktop.
You might also need to have a POS system to help with in-person sales. These can be relatively expensive with some options just $30-$40 per terminal. Though there are also more expensive options that can cost $100+.
There might be other costs too like printers, software, etc...
Laptop: Free to $1000
POS: At least $30
Other Equipment: $500
Website
Nearly 80% of customers won't buy from a company if they can't find its website or if they don't have a website. There are so few businesses now that have an option to not have a website. A website can be done in two sections, the domain, and the hosting.
Domain: $10 per domain
Hosting: At least $15 per month
Building a website can vary. If you can do it yourself, then you can complete the design for free, though a theme can cost from $50 to $500. Then there are all the apps that you can use on your website to make it function much better.
Therefore, you can expect your website to cost about $1000 in the first year. Though if you get someone to build a website, the cost can be somewhere between $300 and $3000.
Stock
There are lots of options for getting the stock for your business. Those that are dropshipping will not need to pay anything upfront for the stock. Therefore, they have lower costs for the first year.
Traditional businesses can spend about $30,000 to $40,000 in the first year for their products.
But it does depend on several factors such as the niche, supplier, the credit terms you have, and quantity of building.
Office/Warehouse Space
Office and warehouse space is one of the most important features when it comes to running a business. A good location for your business can improve its reputation. However, that doesn't mean it is always the best option for you. There are other considerations: like affordability, location, and purpose.
Office space can cost somewhere between $1000 to $5000 a month. The same can be said for warehousing.
There are other options. There are shared office spaces, self-storage, and other options that can offer more affordable business options.
Then some run the business from their homes. The costs here are much cheaper, and you can set some of your home costs as expenses for your business, reducing your tax burden. However, the exact value of this should be discussed with your accountant.
Business Registration
Starting a business will require you to have a license and other permits. And you will want to register your business in your state. There are significant advantages to being an LLC in your state. For one, it will protect personal assets against debts the company generates. Therefore, should a creditor try to claim back their money by seizing property, they can't take your personal property.
And it means that no one can take your money.
Registration costs can vary from state to state. However, you should expect to pay somewhere between $50 and $300. The average cost is about $90 in a state.
Other permits can vary in cost. In some states, you can get permits for just $25, but in others, you might need to pay up to $200. It can also depend on the niche you're working in. if you are selling age-restricted products, then the costs are likely to be higher.
If in doubt, speak to your local government which can provide you with the latest information.
Registration: $90
Permits/licenses: $200
Insurance
While not every business takes insurance, it is a vital service that you should not avoid. Insurance protects you from the financial outlay that can be incurred should another entity (business or person) attempts to take you to court over any matter. They will pay for court costs and also most of the damages that will need to be paid to the claimant should you lose out. Costs for insurance can vary significantly and will depend on factors such as whether or not you've got a good history, the industry, location, risks associated with the business, and the type of insurance.
You should get public liability, professional indemnity, and other types of insurance that are relevant to your business activities. Speak to an insurance broker to help you out. Do not speak to an insurance company, as they do not have to tell you the best product, they are there only to provide the best products. An insurance broker is there to provide you with the services you need and can risk your career if they don't provide the best options.
Other Services
Sometimes you might need to get other help to make you more successful. There are several options here from marketing to finance experts to help you run your business. These costs can vary considerably. For example, some marketing professionals can offer services for just $100 a month, but others can charge about $1000 a month.
Other Services: $500 per month
Final Costs
The final costs for starting a business can be little. Running a dropshipping business where you've done most of the work and you could be funding your business on as little as about $5,000. However, some business owners start a business with costs of about $100,000.
Most business owners, in their first year, will spend about $40,000. But there are often compromises within those costs. They might not buy as much stock as they would like, or have to learn new skills to get the business off the ground.
Final Word: How Much Money Do You Need to Start a Business?
The final costs of starting a business can vary as much as the businesses that are started. So if you want to know how much money you need to start a business, then the answer is as much as you want to invest. There are numerous ways to get funds for starting a business, but you always need to start a business with the knowledge that you could lose it all.