How to Start a Jewelry Business
In order to generate a list of relevant names for your business or any other reason, add a word in the form below and hit the "generate" button.
The jewelry industry is a very popular one. They often have very peak periods of sales, often around holidays and Valentine's Day. They are also easy to run from home or a store in a commercial area. And with demand for the jewelry accessory still growing and the range available to consumers is growing, now is the perfect time to get involved in this industry. In this article, we will be discussing how to start a jewelry business now.
Why Start a Jewelry Business?
According to research, one of the top-growing industries around the world is jewelry. The industry is expected to grow about 5-6% per year over the next five to ten years. Sales in the niche have already reached more than $250 billion, worldwide.
In addition, while many business niches lost out during the pandemic, this industry has bounced back very quickly.
One of the reasons why this is such a good business model is that you can be in the competitive market, but have a unique niche that makes you completely different from your competitors. For example, you can build a business around Youth jewelry. Or you can build a business around engagement and marriage.
And the entries can be expensive, or you can have custom-made, build-your-own jewelry. Therefore, there are lots of options that can help you create a unique brand.
In addition, large businesses do not dominate the sector. The largest businesses only account for 12% of the industry's sales.
Statistics for the Jewelry Industry
There are numerous statistics that you might want to know before you consider starting the jewelry business. These stats will help you direct your business in the right direction and improve your business's chances of success.
The oldest Jewelry store in the United States dates back to 1785.
The US jewelry market is estimated to be $60.42 billion.
The global value of the industry is estimated to be near $300 billion/
Online jewelry businesses earn $7.6 billion in the US alone.
There are 45,792 jewelry stores in the United States
There are 24,378 people employed by jewelry manufacturers in the US and there are 136,828 people employed in stores.
The ten largest jewelry groups in the world only account for 12% of all sales.
How to Start a Jewelry Business
So when you've decided to do a jewelry business, you need to consider the following steps. These steps are very easy to follow and take just a few hours or days to complete.
Step 1 - Choose Niche
The first thing that you need to complete is choosing what niche you're going to compete in. This niche becomes part of your Unique Selling Point (USP). It is what is going to make your service stand out from other stores offering similar products. To ensure that you build a strong business, you need to have this sorted.
So one of the models you could use is delivering your products via mail, from an online store. Or you could specifically offer children's jewelry. Or you could offer hypoallergenic things.
Step 2 – Choose a Business Name
Now you need to get a good name for your new business. You need to choose a name that is unique and something that is going to attract an audience. When consumers are looking for jewelry, they are often looking for a specific type of name. For instance, they might want something that sounds luxurious.
Be sure that when you have a name, which can be got through a jewelry business name generator, you check for name availability. Part of this will be doing a Google search, social media search, and a business name search.
This can take some time. You can have some help with ZenBusiness and IncFile.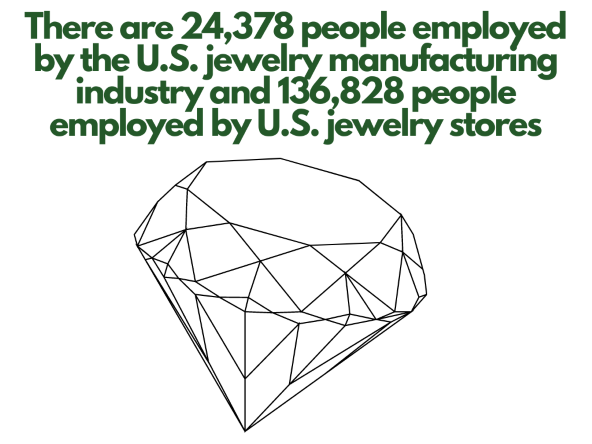 Step 3 – Register Your Business
The next step is for you to register your business with a state business register. You will want to have this in the states where you want to operate in. There is a cost to this and this will depend on which state you want to operate in. Again, you can get a business that can help you run with this.
You should also register a business name domain, social media, and any merchant sites you want to operate in.
Step 4 – Build a Website
Now you need to build a website. A website can take some time to build and it depends on the platform on what options you have for the website design. For an online store, you should be using WooCommerce, Shopify, Wix or Squarespace. These are better for eCommerce with easy ways to set up payment options and list products.
You will need to ensure that you have good SEO and other elements to make your website stand out from the crowd. Remember that you will have a six-month penalty from Google when you have a new domain. Therefore, the success of your website can sometimes take longer than this. However, many eCommerce business owners can sometimes find their business has failed by this point. So it is best to have a financial backup for this initial period.
Step 5 – Marketing
You will need to market your new brand for jewelry. This can be a daunting task as there are lots of options and it can be very costly. You should start with social media sites like Instagram, TikTok, and Facebook. You should look at writing blog posts. Blogging can help generate inbound links and traffic, with those that blog more than 15 times a month, generating 70% more business.
In addition, you should consider using paid marketing, using Facebook and Instagram.
Final Word: How to Start a Jewelry Business
Starting a jewelry business can be an exciting option. All you need to do is to develop a strong, unique concept that allows you to reach a wide market and sell regularly. Starting a website for this product can be hard, but the rewards can be very good. And with some good luck and dedication, you can be successful. Good luck with your new venture.