Hipster Store Name Generator
In order to generate a list of relevant names for your business or any other reason, add a word in the Hipster Store Name Generator below and hit the "generate" button.
When you want to set up a hipster store you're going to want great name ideas for your online shop. You'll want to be selling on-trend products from your hipster store. Dropshipping would be an ideal model because you can more easily change your products and not having stock means that you won't get left with out-of-season stock that doesn't sell or fit in your trendy store.
You can use the Hipster Store Name Generator along with the steps in this article to come up with lots of cool and original names. We also give you some great tips for how to choose a name for your store that's going to be memorable and make a great first impression.
Why use a Hipster Store Name Generator?
There are lots of reasons for using the Hipster Store Name Generator. Having a great first name can give a cool first impression to your potential customers and help you reach the right audience. You could use a branding agency but this can be quite expensive. When you start a new brand your funds are likely to be limited so it's best to save money where you can, you might find that you need to save your cash for tasks that you do need help on, like logos and marketing. Many startups fail and the biggest reason for this is running out of cash. If you can come up with a name yourself you can save money.
However, if you just think of a name from the top of your head you risk choosing a name that is already in use by another brand or a similar name if not the same. For a hipster brand, you're going to follow lots of brands to keep up with the latest trends so you might end up choosing a name similar to another brand. If you don't do all the proper checks for your brand name as set out in this article you could face a challenge with your new brand.
These challenges could include legal action against you, poor reputation, difficulties in search engine ranking and getting found on social media, and losing your client base to the other brand. You'll want your hipster brand to be cool and trendy so your reputation is going to be important. Use the Hipster Store Name Generator and the tips and steps below, along with your due diligence to give your hipster store the best chance of success.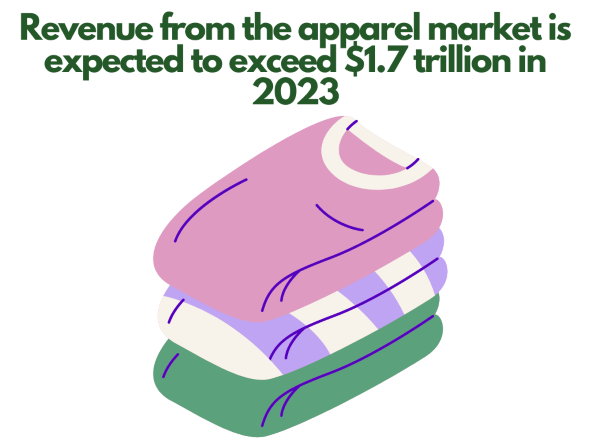 Tips for Choosing the Best Name with the Hipster Store Name Generator
You can generate lots of names to generate with the Hipster Store Name Generator. Here are some examples below of names you could generate:
involved Online Store
tall Online Store
deafening Online Store
concrete Online Store
careful Online Store
useless Online Store
external Online Store
positive Online Store
gigantic Online Store
charming Online Store
superb Online Store
dead Online Emporium
wealthy Online Emporium
civic Online Emporium
yummy Online Emporium
wide Online Emporium
brown Online Emporium
jittery Online Emporium
long-term Online Emporium
necessary Online Emporium
magenta Online Emporium
unemployed Online Emporium
resulting Online Emporium
These tips below will help you come up with a trendy and original name for your hipster store.
Tip 1 – Your Hipster Store Name Ideas Need to be Unique
As mentioned above the name for your hipster store should be unique so you don't risk being taken to court by an established brand with the same or a similar name. Other brands that are established are more likely to have the funds or even their legal team who won't hesitate to take smaller brands to court to protect their copyright.
If you end up with a name that is similar to another brand and realizes later then rebranding can be very expensive. It will be challenging for you to compete with them on social media ranking and social media. The established brand will have longevity on its side and it will be hard to compete with them for top-ranking spots. This won't look very good for a hipster store. You want to be on trend and current.
Tip 2 – Your Hipster Shop Name Ideas Should Incorporate the Future
Make sure your name ideas incorporate the future. You want to make sure that you can expand the range of products that you sell. So try not to restrict yourself. One aspect to consider is whether or not you wish to include your location in your name. This is a very popular option but if you decide to expand the states or countries you sell to, or you decide to move location then you could find this option limiting. Some global brands do have locality in their name but it does take time to get this kind of fame.
Tip 3 – Try Using A Series of Initials Within your Hipster Shop Name
Lots of brands have had success using concatenations in their names, like MAC, KFC, IBM, and BMW. You can probably think of many hip brands that have used the first initials of a set of words to make up a name. This could be a really good way of coming up with a name for your hipster store. A shorter name is easier to remember and enter into web browsers, especially on mobiles. You're less likely to get your name misspelled or miss pronounced as well. Short names can become very iconic but this does take time to happen.
Tip 4 – Ensure Social Media Accounts are Available for Hipster Store Name
Ensure all the social media accounts are available for any hipster store names you are considering. Make sure you check a wide range of social media platforms including video streaming platforms and marketplaces like Amazon.
Avoid names associated with accounts on social media that don't appear to be active, it may start up again in the future. If they had a poor reputation you could become tainted with this and you want a great reputation for your hipster store.
Tip 5 – Ensure the Hipster Store Name Domain is Available
Ensure the domain name is available for your hipster store name including all the associated extensions like .org, .com, etc. Don't spend any money on marketing materials until your brand name is secured as a domain and social media account as well.
Domain checkers are free to use and it's very easy to do. You can use the Hipster Store Name Generator to check domains when names are generated. Use a domain checker, not just search for the name on your browser, in case the domain has been bought and not a website yet. Or it could be bought by someone who sells on the domains.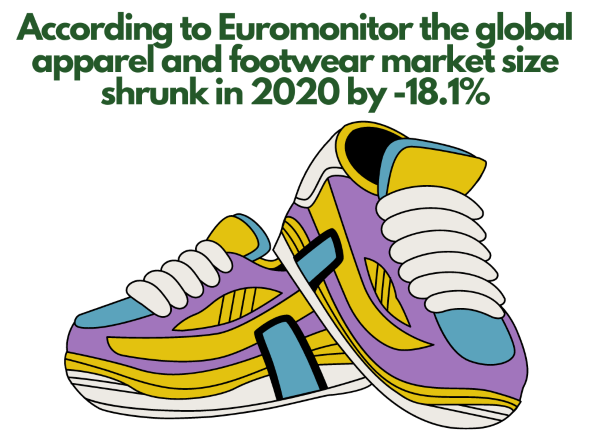 How to Use the Hipster Store Name Generator
With these steps below you'll be able to use the Hipster Store Name Generator to come up with a variety of potential hipster store names.
Step 1 – Create a List of Important Words
The first step is to come up with a list of words that reflect your hipster store. These could be related to the types of products you wish to sell in your hipster store. What's going to make you stand out from other stores selling similar products? This list can be as long as you wish.
Step 2 – Reduce the List to the Best Options
Go through the options on your list and discard any that don't match your brand. Also, remove any words that could be difficult to pronounce or spell. Also, remove any words that could have alternate meanings or spellings. You could ask your friends and family what they think of your keywords for your name to see if they reflect your brand identity. You should get this list down to the best ten words to represent your hipster store and these will be the words you enter into the Hipster Store Name Generator.
Step 3 – Add your Names to the Hipster Store Name Generator
Now you can go through the list of words one at a time into the Hipster Store Name Generator. This is a completely free tool that you can use as many times as you wish. Each time you click on 'generate' you get a new set of potential names for your hipster store. You can collate these lists into a document to go through later.
enchanting Fashion Store
spontaneous Fashion Store
bumpy Fashion Store
living Fashion Store
depressed Fashion Store
useless Fashion Store
central Fashion Store
extreme Fashion Store
disturbed Fashion Store
amused Fashion Store
convinced Fashion Store
marginal Fashion Store
stuck Online Fashion Store
only Online Fashion Store
frail Online Fashion Store
integrated Online Fashion Store
lonely Online Fashion Store
clinical Online Fashion Store
cute Online Fashion Store
colourful Online Fashion Store
circular Online Fashion Store
crooked Online Fashion Store
slight Online Fashion Store
dramatic Online Fashion Store
Hipster Store Name Generator
Try the Hipster Store Name Generator. It takes just a few seconds to use and is free to use.
Step 4 – Reduce Your Hipster Store Name Ideas Down
You'll have quite a lot of potential hipster name ideas to now take a look through. Some of them can be an easy removal from your lists as they don't fit your brand. The names that you put on this list should all be names that you would consider using for your brand.
Step 5 – Check for Use by Other Brands
Now you can go through the shortlist one name at a time and do an initial check to make sure they're not already in use as a brand name. You can do this just by adding names to your web browser. Discount names that are similar to another brand name as well. You don't want to take any risks by choosing a name that is the same or similar to another brand because it could be very costly.
Step 6 – Check Social Media
Now you should do a similar check to the one above but on social media. Check each name does not already have an established handle on all the social media platforms you can think of. Also, check social media sites that you don't plan to use immediately, you may wish to use them in the future and some brands are only on one social media platform online. Also, check marketplaces like Amazon and eBay.
Step 7 – Check Domain Name Status
Use a domain checker to make sure the names on your list are not already taken as domains. Domain checkers are free and easy to use. You should do a domain name check as well as check on your web browser because sometimes a domain is already taken by someone who hasn't yet published their website or someone who wishes to sell it again.
Step 8 - Check State Business Registers
Now you should check the names on your list on state business registers to make sure they have not already been taken.
Step 9 – Choose your Name!
The best part is now when you get to choose the name for your hipster store. You might just have a few names left or plenty to choose from. There might be a clear stand-out best fit or you might need to ask family and friends again for their ideas. You could reach out to people in similar groups to you or social media groups from the hipster community. Go back over the tips at the beginning of the article to make sure you give your brand name the best chance of success.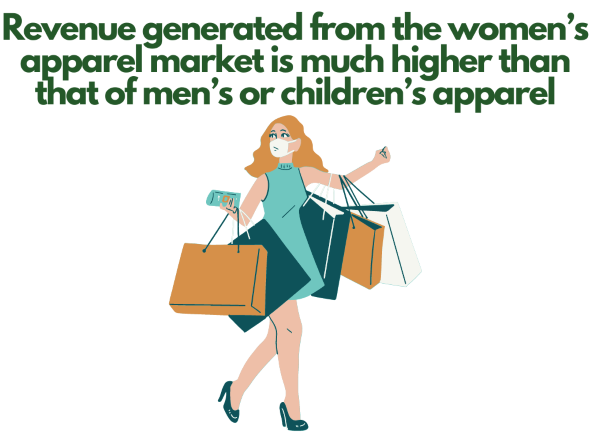 Step 10 – Register Your Hipster Shop Name Everywhere
Now you can register your hipster store brand name everywhere, the domain and associated extensions are important as is state business registration for states you wish to do business in. Also register on social media platforms, including marketplaces and video streaming platforms. You can also then register with suppliers and business directories. Don't delay at this point, you should try and register everywhere as soon as you can.
Final Word: Hipster Store Name Generator
This article will help you come up with a great name for your hipster store. The steps will take you through the process of choosing a name for your store using the Hipster Store Name Generator. If you go through the steps and tips you will be best placed to come up with an original name that is memorable and makes a cool first impression. Good luck with your new business venture.